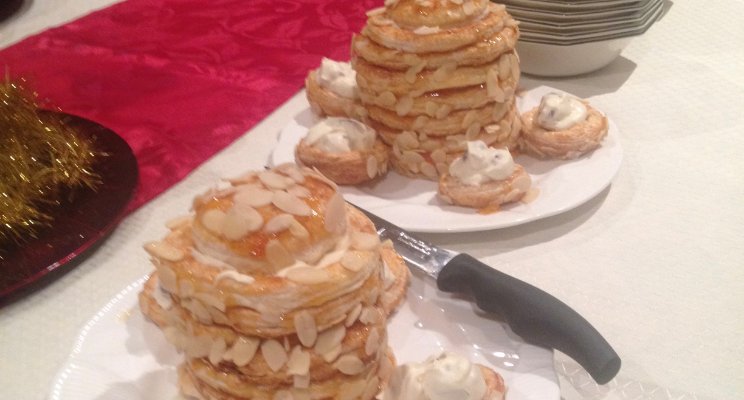 On Sunday mornings, one of the volunteers for Mama Lana's (http://mamalanas.org.au) posts on Facebook asking for people to fill in the gaps during the week to cook, make sandwiches, desserts and salads, and serve the same for the next 6 days. Other volunteers respond with a comment to this post assigning themselves to particular tasks.
It works on some weeks and not on others. For example, last Saturday, we had pies for almost everyone but only one tray of salad for 26 homeless people. At other times there are too few volunteers to serve, etc. I don't even know the challenges faced by the volunteers responsible for getting donations and keeping the whole thing going. This while doing their regular day jobs and looking after their families when they return home.
Being the busybody that I am, I started exploring to check if technology could solve some of logistics problems faced by Non Profit organisations.
Firstly, I noticed that Salesforce has a Nonprofit Success Pack (NPSP) )http://www.salesforce.org/nonprofit_product/nonprofit-editions-pricing/) which appears to be free for the first 10 users which has:
Constituent Relationship Management
Volunteer Management
Donation Management
Basic Grants Management
Basic Batch Entry
Mobile access
Content library
Then I noticed Google for Non Profits (http://www.google.com/nonprofits/) has:
G Suite for Non Profits
Google Ad Grants
Youtube for Non Profits
Finally I found Amazon has AWS for Nonprofit Organisation (https://aws.amazon.com/government-education/nonprofits/) which is infrastructure technology to:
build websites
host core business
host employee-facing systems
manage outreach and fundraising
By this time, I was totally confused, a bit like someone from North Korea being dumped in Walmart and I have a technology background. Are people really using these solutions or a combination thereof? So far, the Facebook page I mentioned in the beginning is the most sophisticated solution that I have seen actually used.
I think what is needed here is a low-cost (free if possible) solution that can be used my people who are not technology savvy and requires a limited budget to implement and maintain.
Any ideas?